Literary Review of Canada – April 2023:
'Displacement City: Fighting for Health and Homes in a Pandemic' Edited by Greg Cook and Cathy Crowe
Canada's major cities have faced the humanitarian disaster of homelessness for decades, but the COVID-19 pandemic laid bare a massive deficit in social programs and widespread inattention to human rights. Are municipal public services designed to essentially produce displacement? Or can we do something to end the growing problem of urban homelessness in Canada?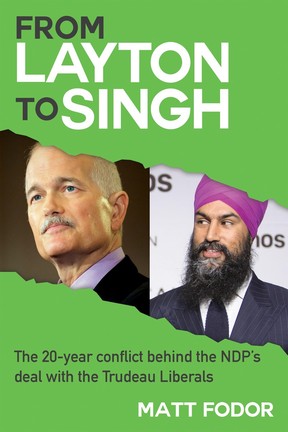 'From Layton to Singh: The 20-Year Conflict behind the NDP's Deal with the Trudeau Liberals' by Matt Fodor
"As it entered the twenty-first century, the New Democratic Party of Canada ( NDP) faced its greatest identity crisis since its founding four decades earlier," writes Toronto-based author and political scientist Matt Fodor, in his recent book From Layton to Singh.