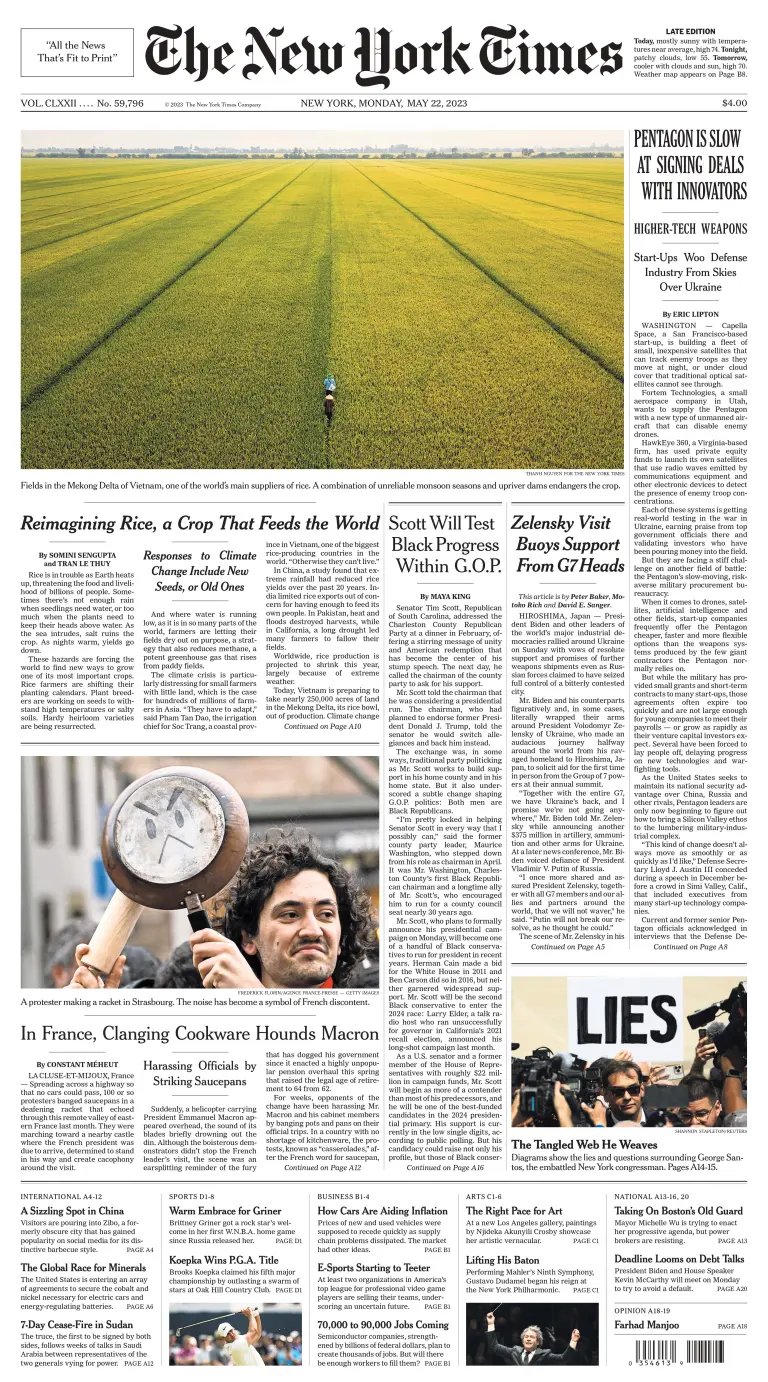 Small, fast-moving U.S. tech firms are using the war in Ukraine to demonstrate a new generation of military systems but face the challenge of selling them to a risk-averse Defense Department.
President Volodomyr Zelensky of Ukraine received vows of resolute support and promises of further weapons shipments even as Russian forces claimed to have seized the war-torn city of Bakhmut.
From the Mississippi to the Mekong, farmers and researchers are finding creative fixes for the dire threats of global warming, extreme rains and sea-level rise.
The South Carolina senator's bid for the White House — as the sole Black Republican in the Senate — could raise not only his profile, but those of Black conservatives across the country.