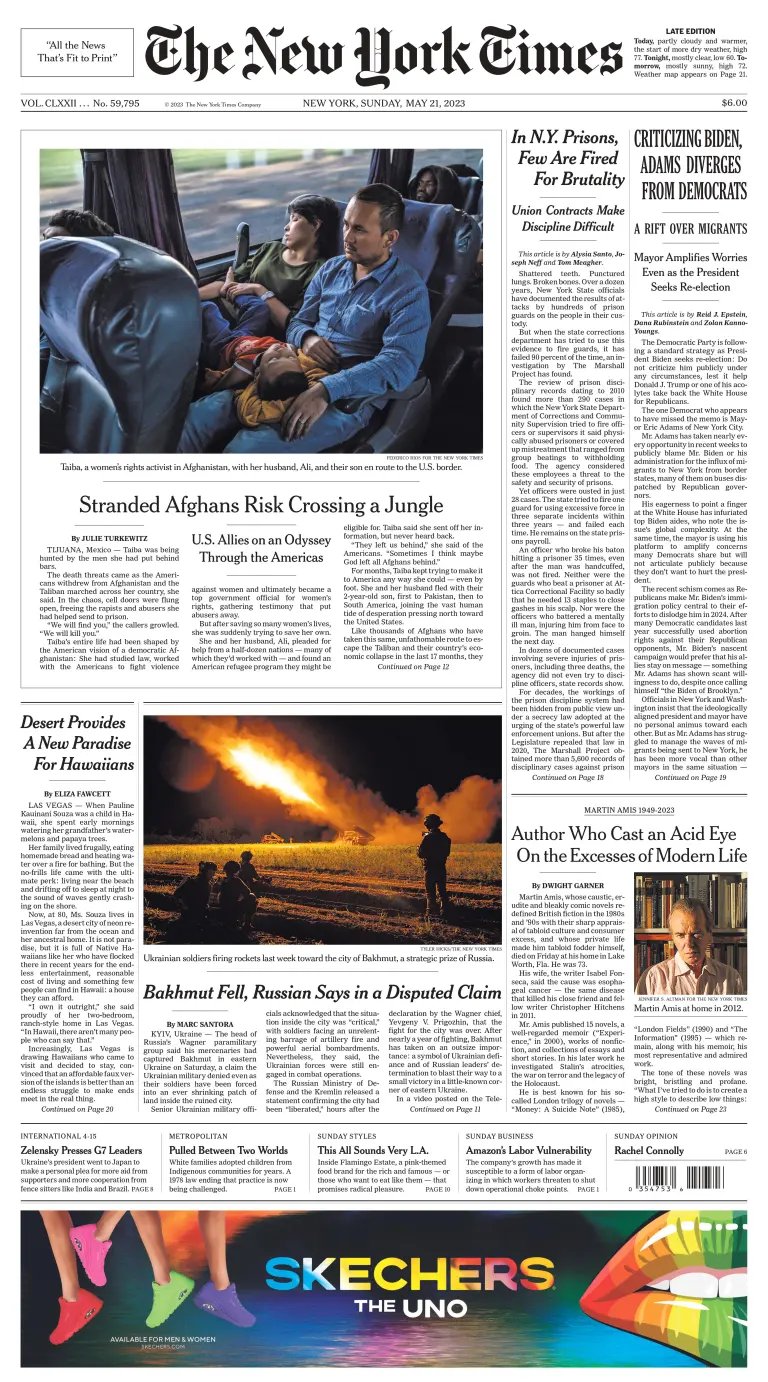 The New York mayor has loudly blamed President Biden for an influx of migrants, amplifying concerns many Democrats share but irritating Mr. Biden's aides and weakening his political position.
When New York State accused prison guards of abuse, the disciplinary proceedings tilted heavily in the guards' favor, a review of records shows.
For thousands of Afghans, the American withdrawal from Kabul was just the beginning of a long, dangerous search for safety.
The scenery can't compare. So why are Hawaiians increasingly moving there?