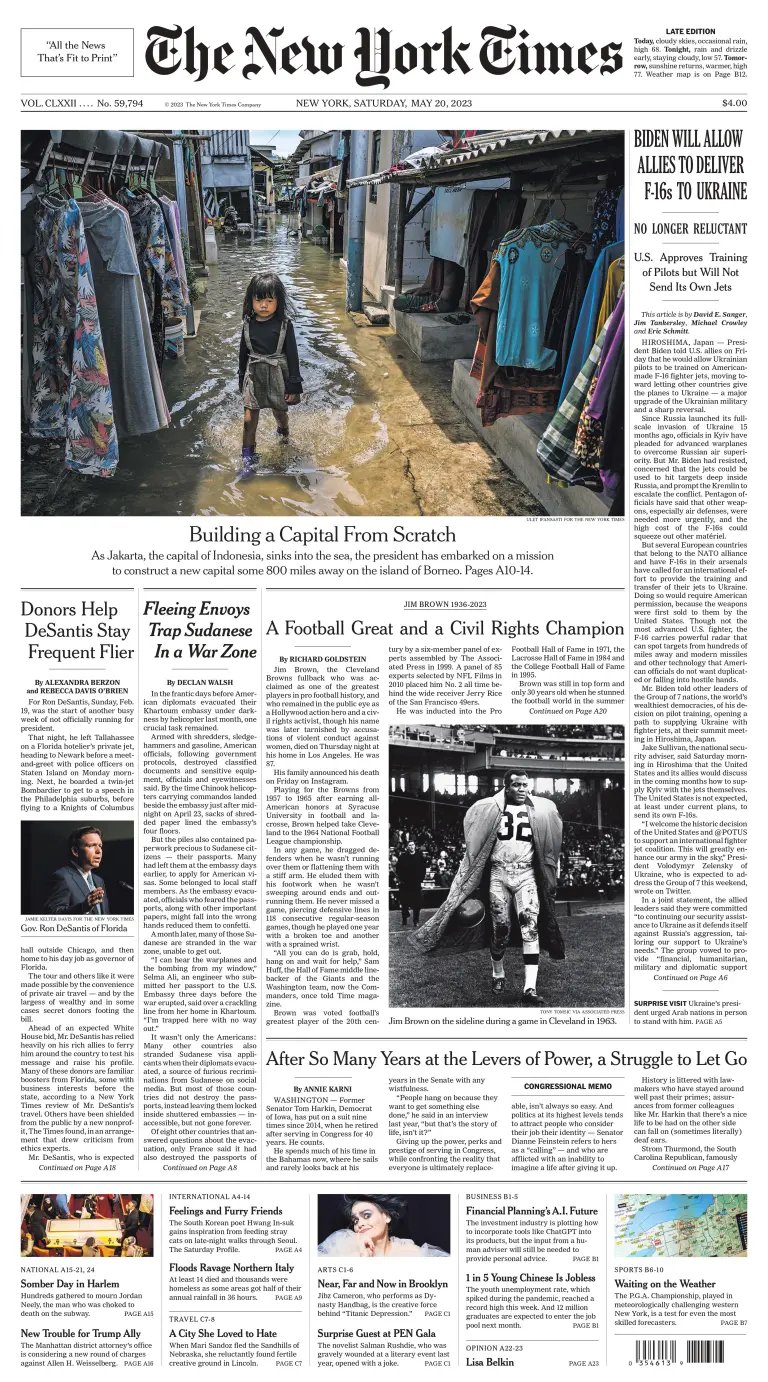 The president told allied leaders that he would allow Ukrainian pilots to be trained on American-made F-16s, and is prepared to approve other countries' transferring the jets to Ukraine.
As the Florida governor hopscotched the country preparing to run for president, a Michigan nonprofit paid the bills. It won't say where it got the money.
Officials destroyed Sudanese passports on security grounds as they evacuated the Khartoum embassy. Now the passport owners are trapped in a war zone.
After a Hall of Fame career in the N.F.L., he pursued social activism and Hollywood stardom, but his image was stained by accusations of abuse toward women.