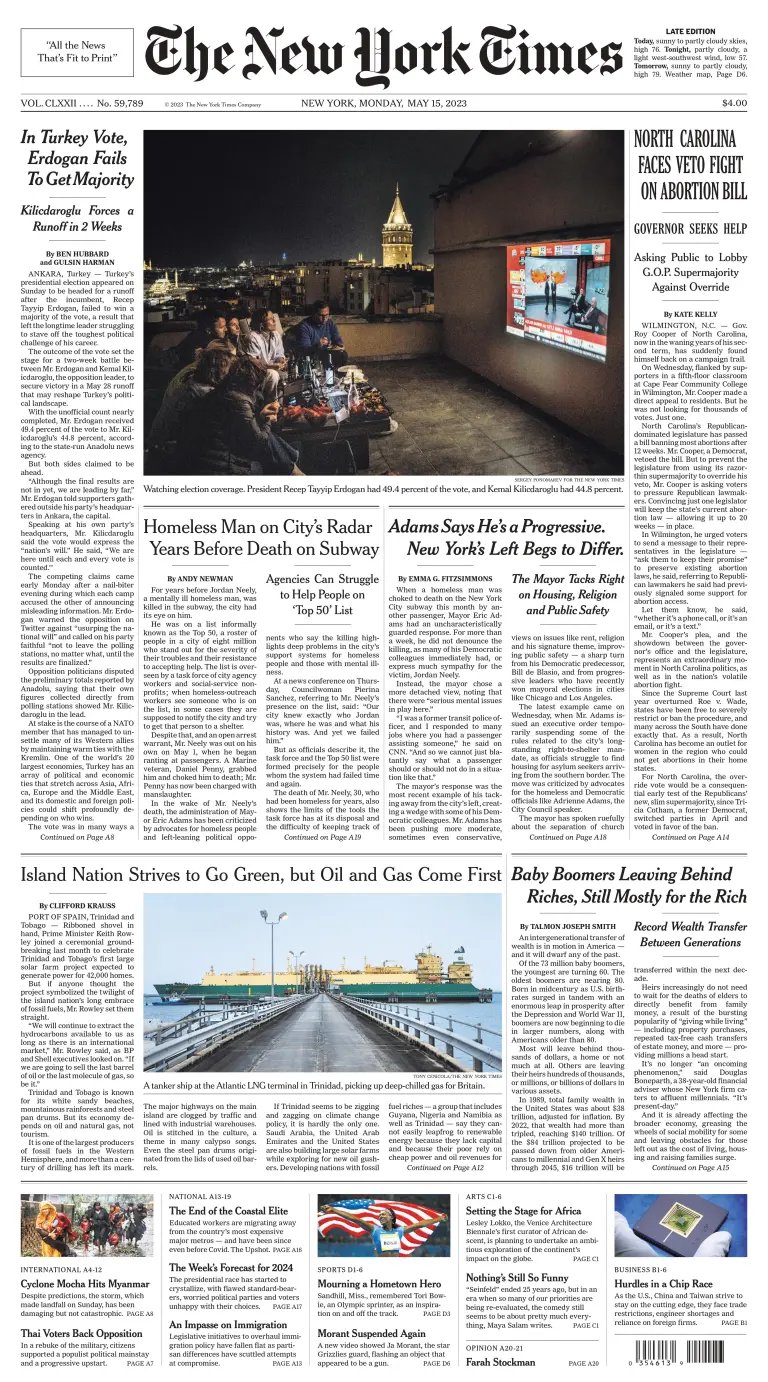 After two decades in power, a struggling Recep Tayyip Erdogan has two more weeks to persuade Turkish voters that he should continue as president.
After the G.O.P.-led legislature passed a 12-week ban, the Democratic governor vetoed the bill. The Republicans could override it, if all their members stay unified.
Mr. Neely, who was killed by another subway rider, was on a watch list for a city task force that kept track of the New Yorkers of most
Left-leaning New Yorkers say the mayor is moving the city in a more conservative direction on issues like policing, rent and providing shelter to those in need.