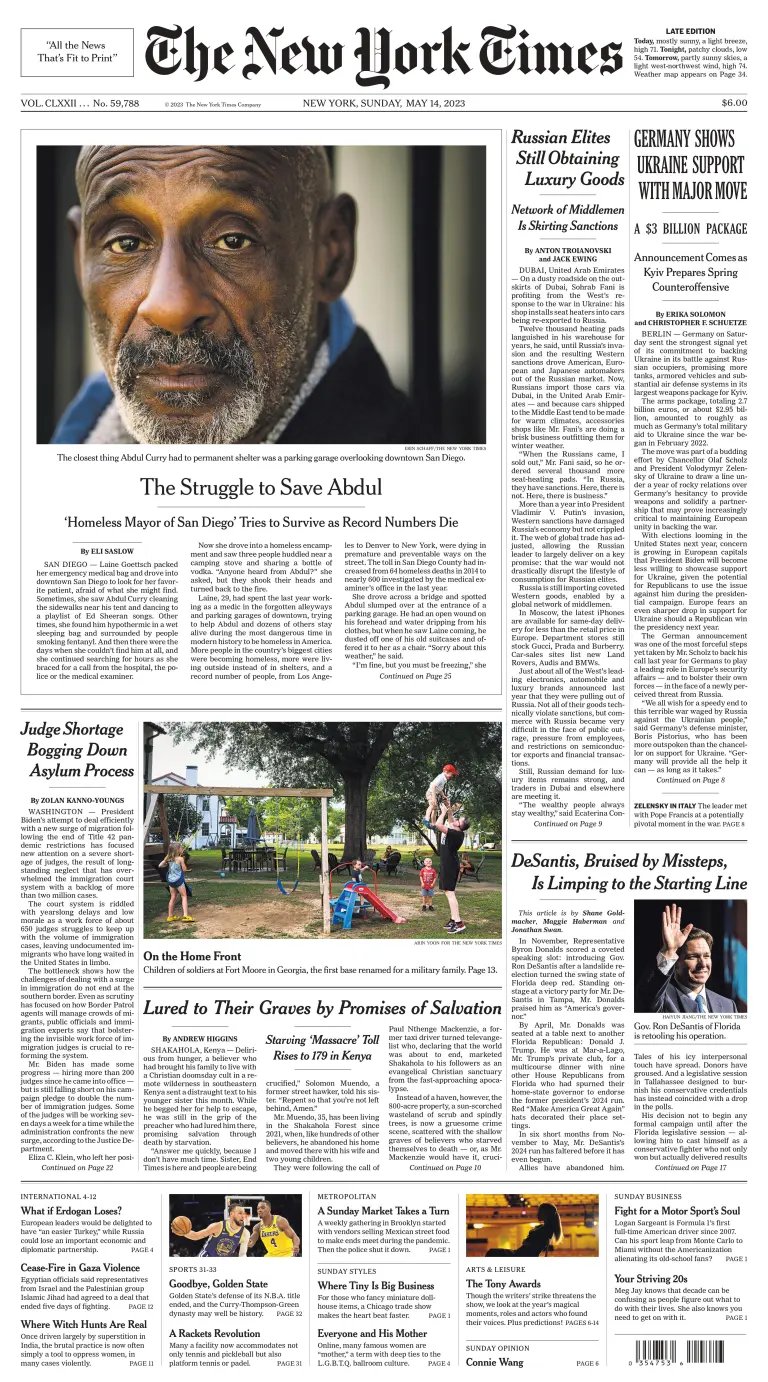 The nearly $3 billion package is part of an effort by both sides to reset rocky relations, which have become increasingly important to maintaining European unity in backing the war.
More than a year into Vladimir Putin's invasion, the web of global trade has adjusted to Western sanctions, with a network of middlemen sending cars, electronics and more to Russia.
As a record number of people die on America's streets, Abdul Curry fights to stay alive.
Mr. DeSantis and his allies are retooling his expected run for the White House after a series of missteps and miscalculations allowed Donald J. Trump to define the 2024 Republican race.