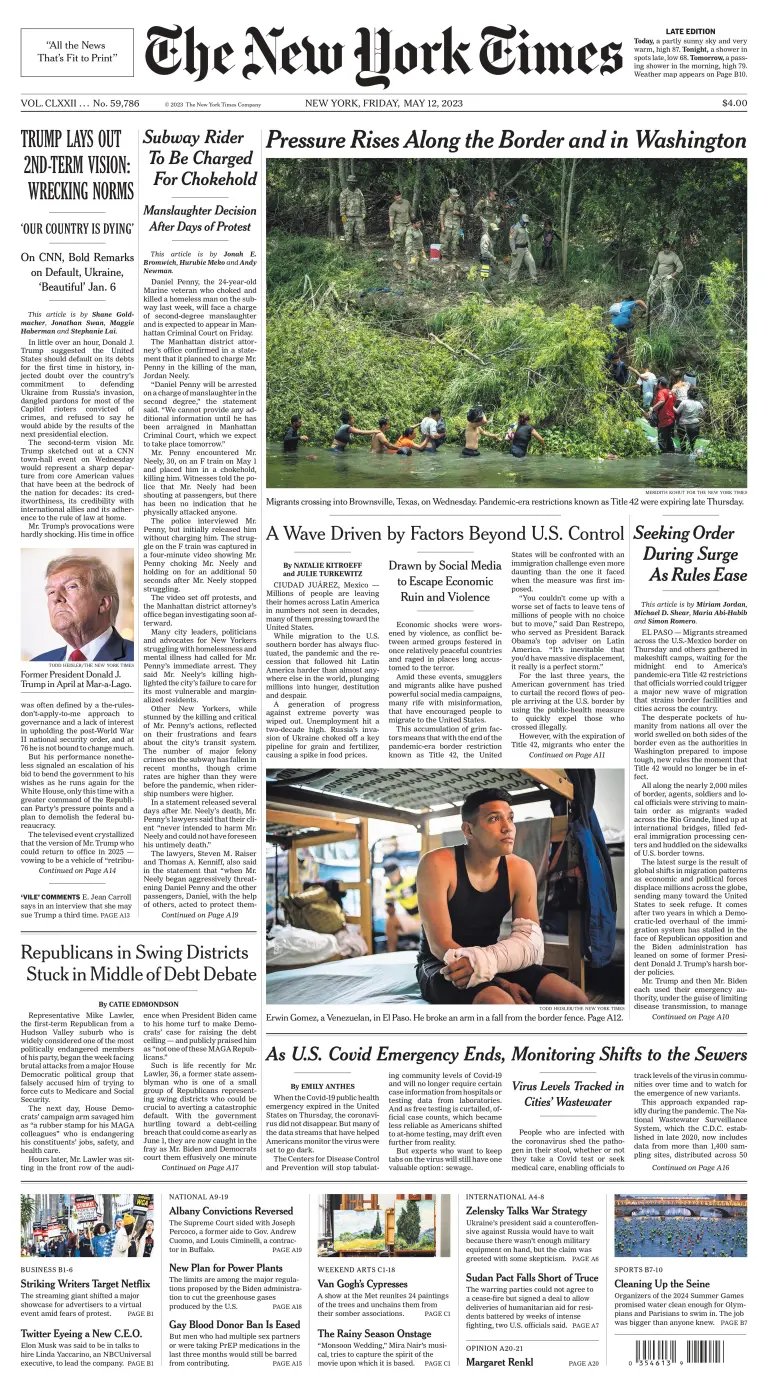 A policy known as Title 42 that allowed rapid expulsions of migrants ended Thursday night. But border cities had already been seeing a spike in migration.
The United States is trying to curtail border crossings as a Covid-era immigration policy lifts this week, but it has little control over the crises in Latin America that have upended the lives of millions.
Mr. Penny choked Mr. Neely for several minutes on the floor of an F train. He is expected to surrender on Friday and be charged with manslaughter.
With other virus tracking efforts winding down, wastewater data is likely to become increasingly important in the months ahead, scientists say.