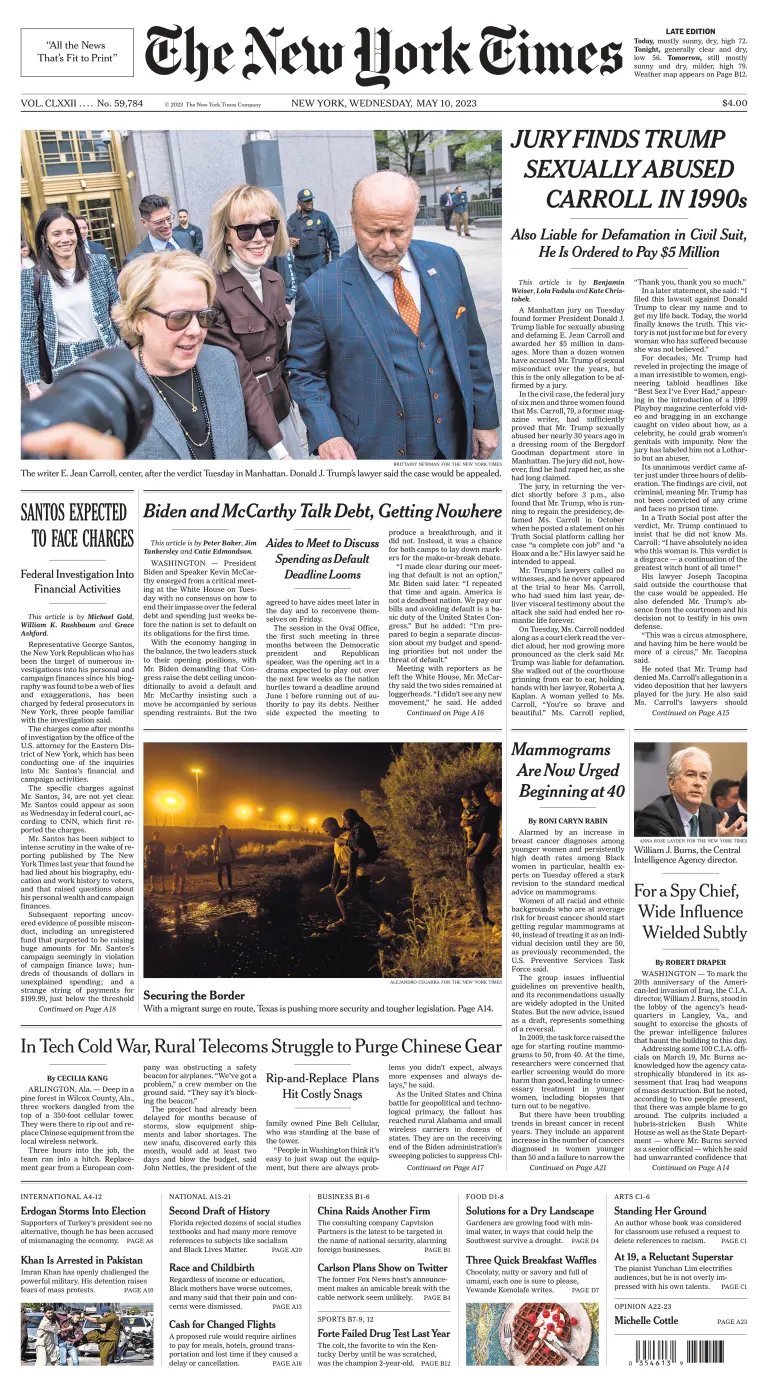 The ex-president must pay Ms. Carroll $5 million. More than a dozen women have accused Mr. Trump of sexual misconduct, but this civil case was the only one tested before a jury.
The first-term Republican congressman's extensive lies on the campaign trail and questionable financial dealings were the focus of criminal and ethical inquiries.
In their first meeting in three months, the president and House speaker remained at loggerheads over the debt ceiling and spending cuts. But they agreed to meet again.
Mr. Burns, a key figure in bolstering the Biden administration's support for Ukraine, has amassed influence beyond most previous spy chiefs.