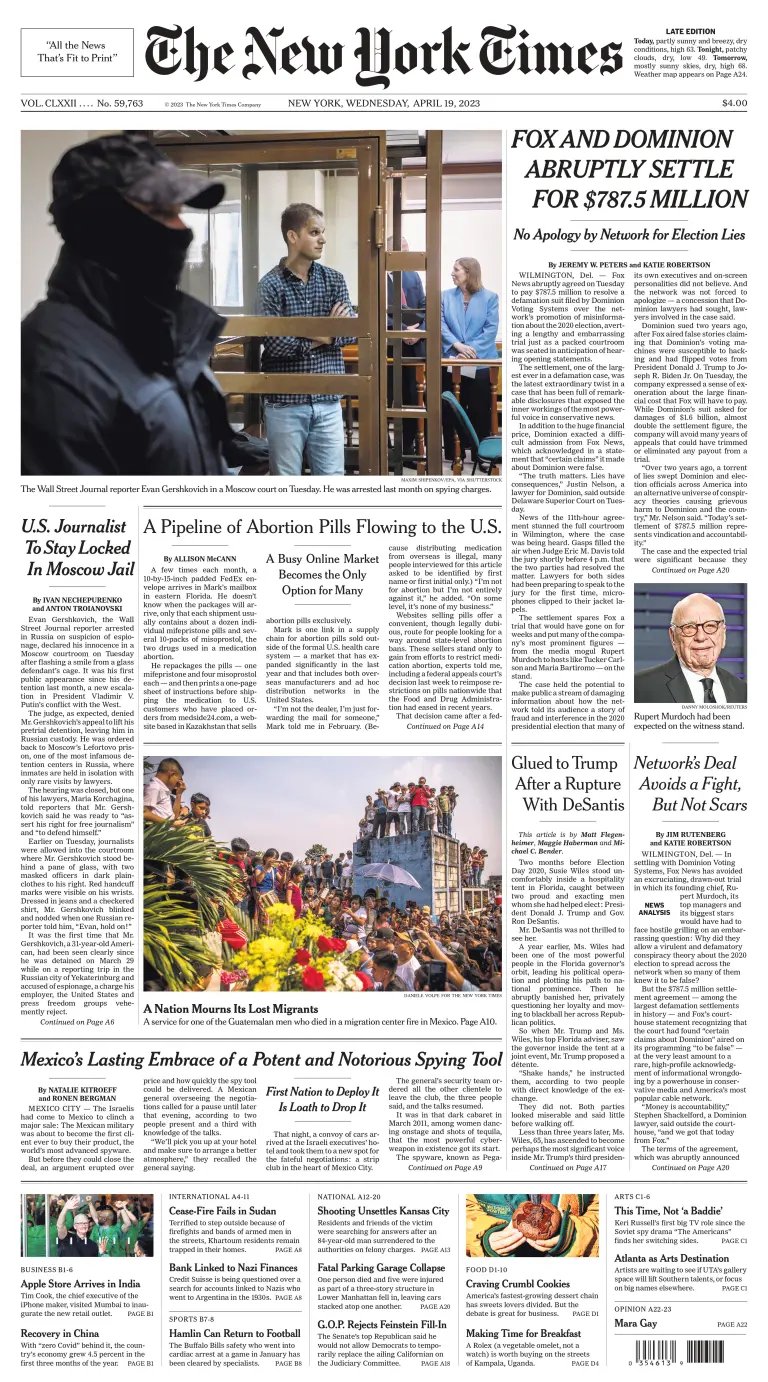 The settlement with Dominion Voting Systems was the latest extraordinary twist in a case that exposed the inner workings of the most powerful voice in conservative news.
It was the first time that Evan Gershkovich, a 31-year-old American, has been seen clearly since he was detained last month and accused of espionage.
For-profit sellers are meeting the demand for unregulated abortion pills — one that will only grow if legal access in the U.S. is further restricted.
A Times investigation reveals the story behind how Mexico became the first and most prolific user of Pegasus. It's still using it, despite promising to stop.