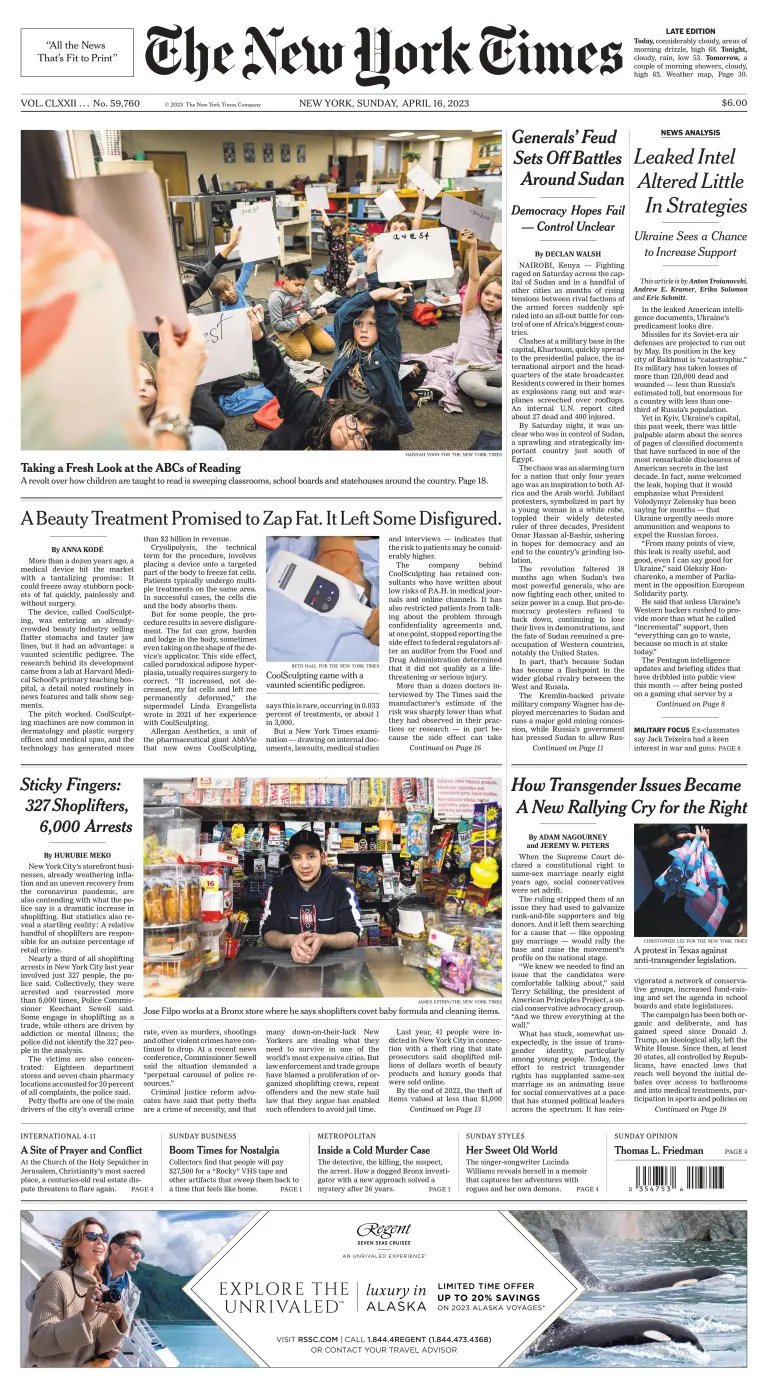 Some in Ukraine even welcomed the disclosures as confirming what they have been saying for months — that its forces desperately need more weapons and munitions.
One of Africa's largest countries is spinning out of control, as weeks of mounting tensions between two military leaders erupted in battles in the capital, Khartoum, and in other cities.
CoolSculpting is among the most popular fixes for unwanted bulges. But the risk of a serious side effect appears to be higher than previously known.
Defeated on same-sex marriage, the religious right went searching for an issue that would re-energize supporters and donors. The campaign that followed has stunned political leaders across the spectrum.