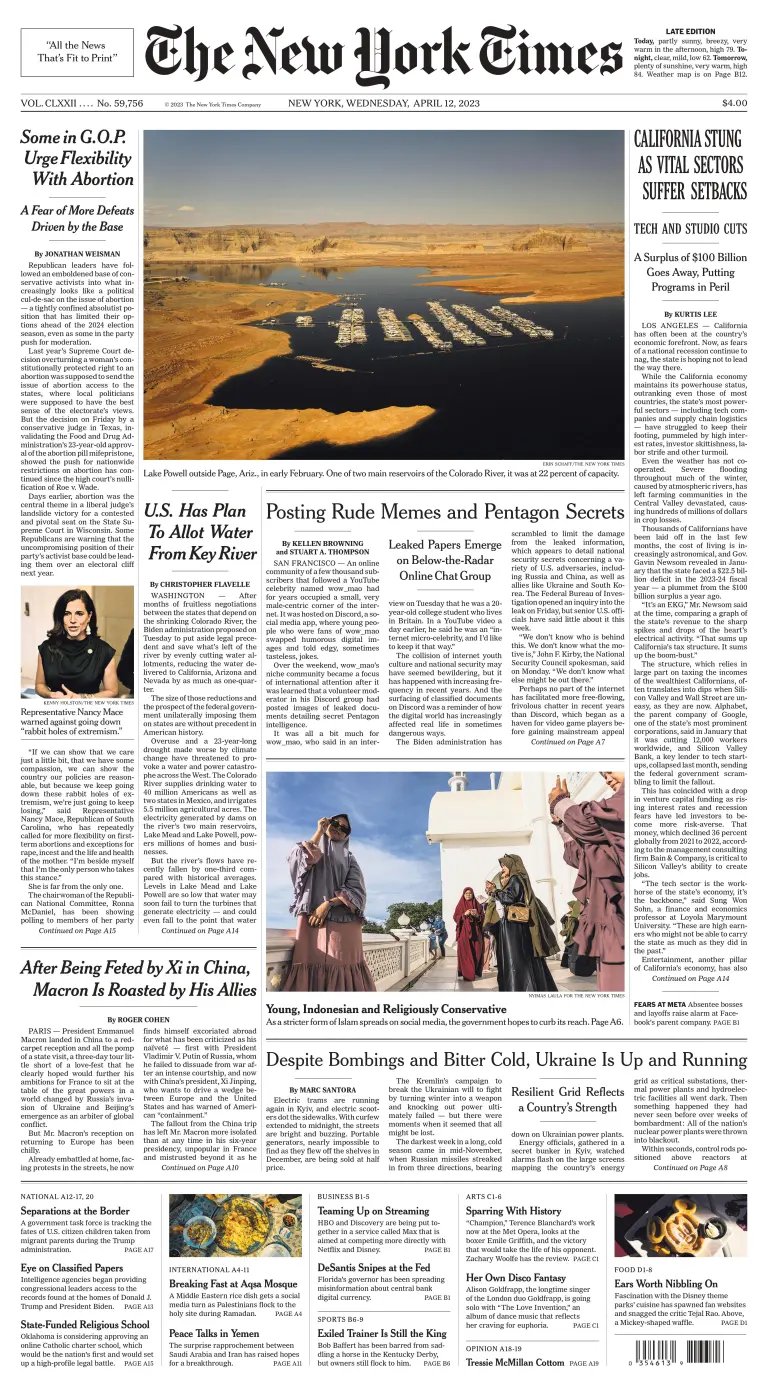 As recession fears persist, the troubles in major industries have hurt tax revenues, turning the state's $100 billion surplus into a deficit.
Some in the party are urging compromise, warning of dire electoral consequences for 2024, while other stances, on guns and gay rights, also risk turning off moderates.
Youth culture and national defense collided in a community known for edgy jokes. The YouTube celebrity it was dedicated to seemed as surprised as anyone.
As the river shrinks, the Biden administration is getting ready to impose, for the first time, reductions in water supplies to states.