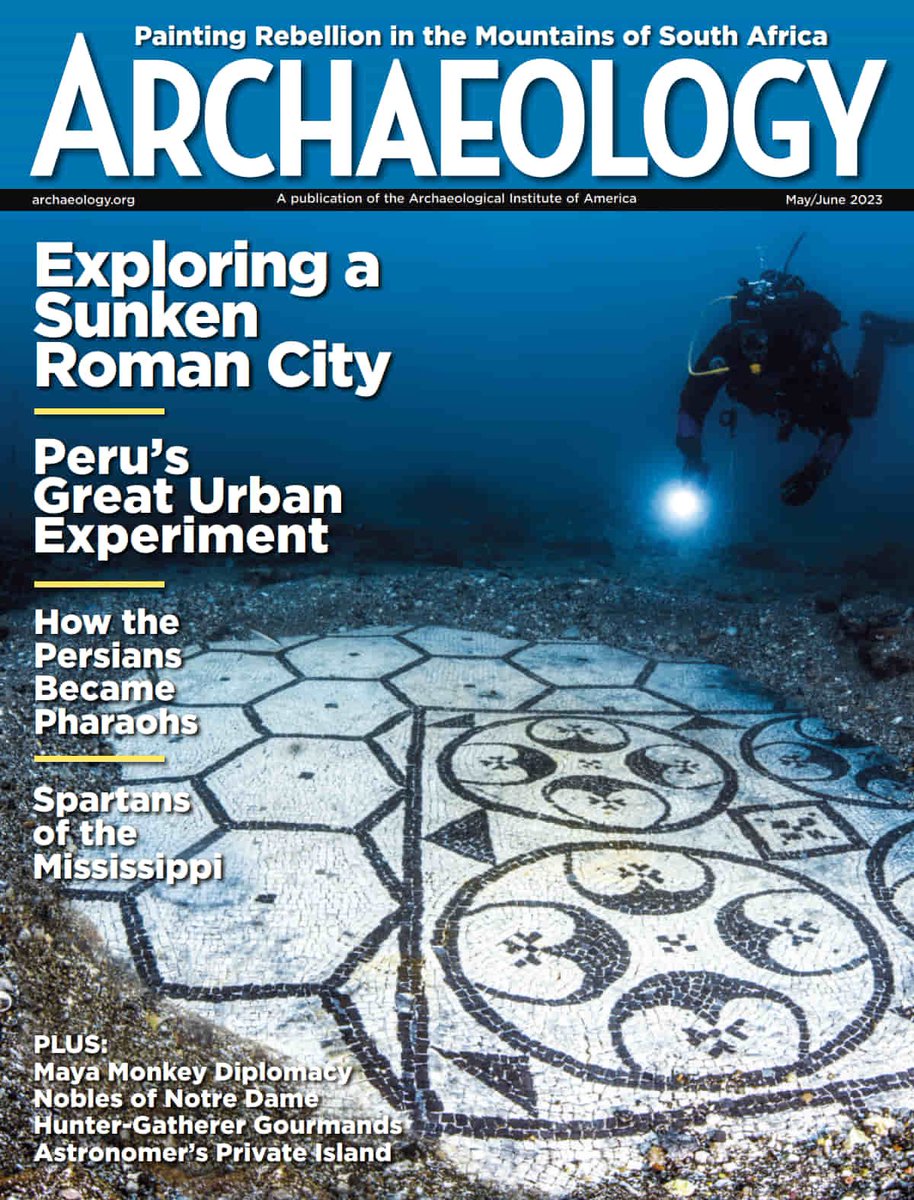 Archaeology Magazine (May/June 2023):
(BBC News reports that traces of a Roman street and timber buildings were uncovered in southwest England at the site of the cloister garden at Exeter Cathedral during an investigation ahead of the construction of a new cloister gallery.
An impressive selection of grave goods including roe deer antlers (top) that could have been worn as a headdress and boars' teeth (middle) and tusks (above) with holes drilled in them enabling them to be suspended from an animal skin were found in a 9,000-year-old shaman's burial.
Bad Dürrenberg is a modest spa town in eastern Germany, perched on a bluff overlooking the Saale River. On a Friday afternoon in 1934, workers were laying pipe to supply the spa's fountain with water when they came across red-tinted earth.
(Photographs Juraj Lipták)