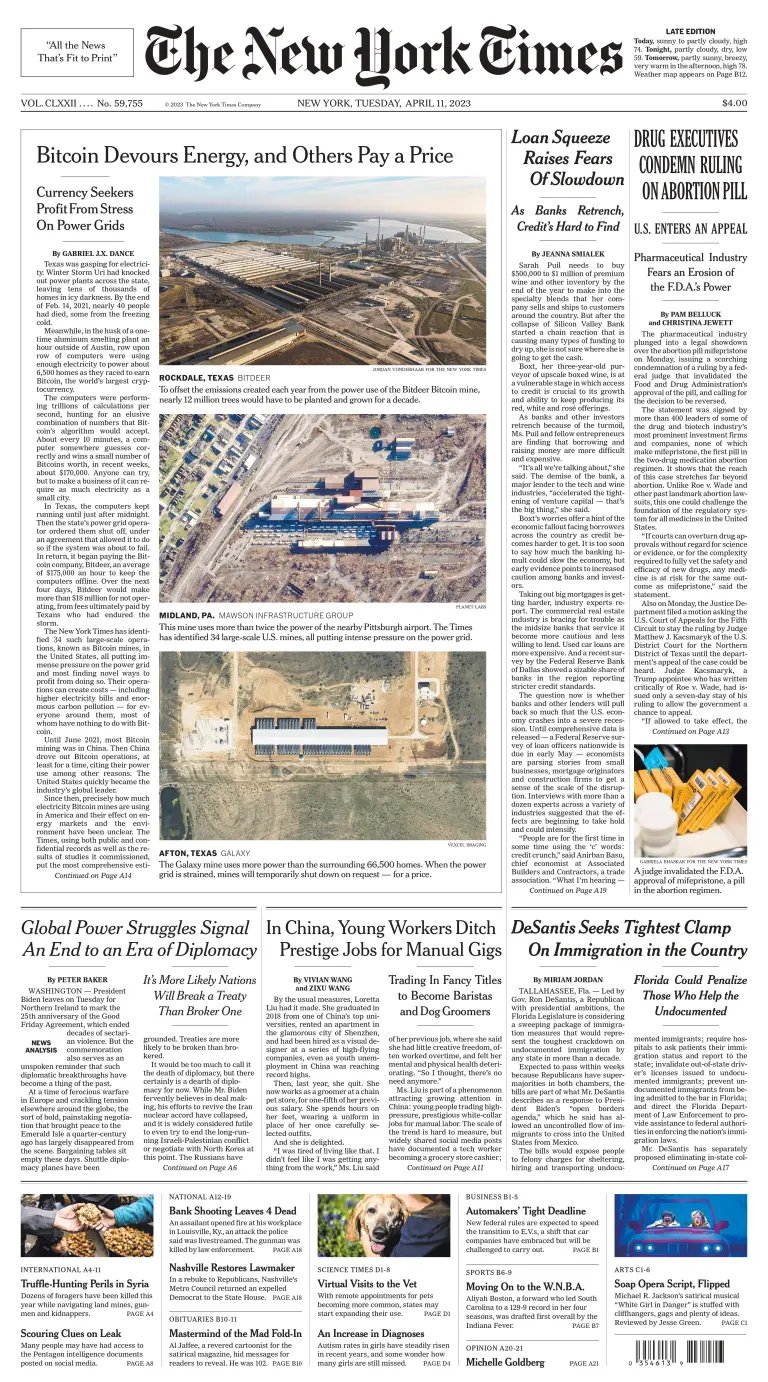 Bitcoin mines cash in on electricity — by devouring it, selling it, even turning it off — and they cause immense pollution. In many cases, the public pays a price.
More than 400 executives said that the decision ignored both scientific and legal precedent and that, if the ruling stood, it would create uncertainty for the pharmaceutical and biotech industries.
Economists are watching for the aftereffects of recent bank collapses across many industries. How bad could it get?
The Florida governor is pushing an aggressive proposal to penalize those who aid undocumented immigrants and to track costs for providing them with health care.