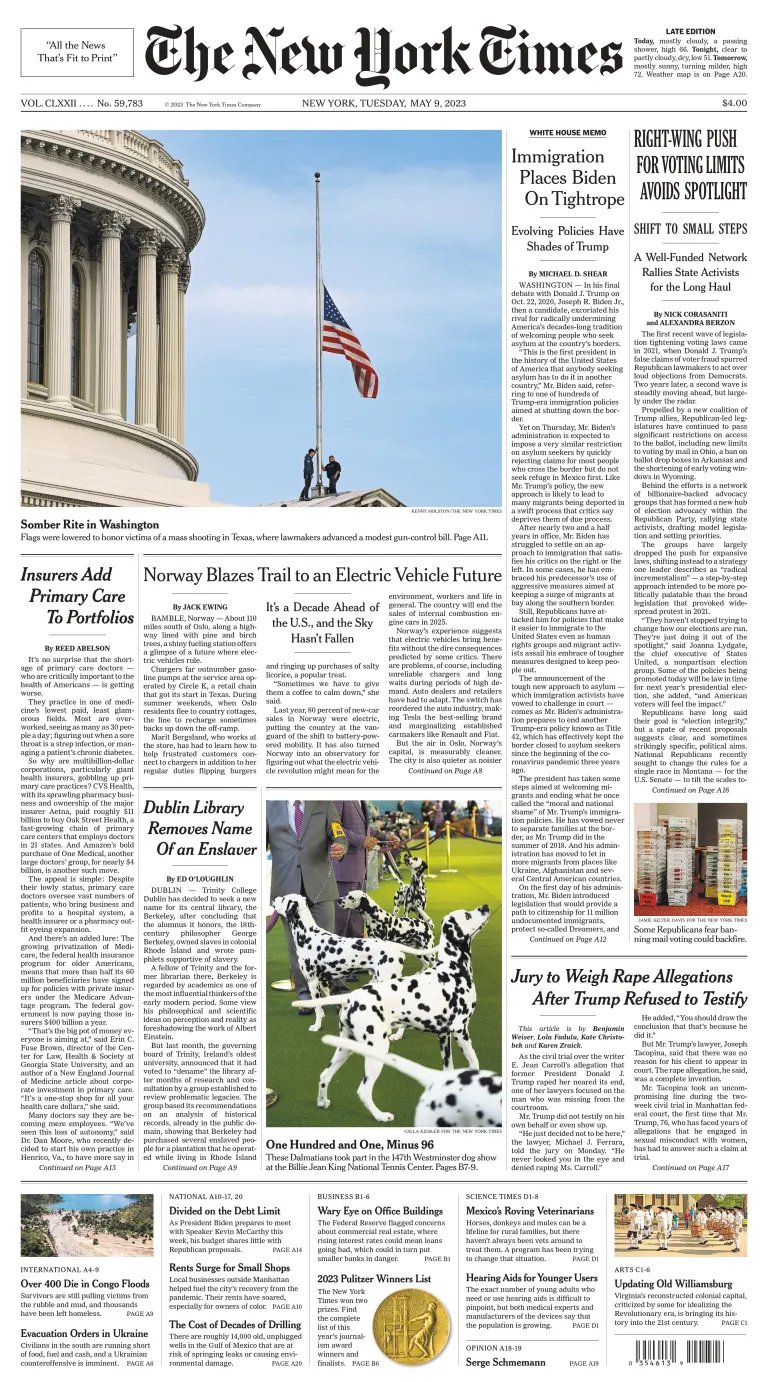 The clashes in state capitals have faded, but the Republican push for stricter state election laws is organized and planning for the long term.
WHITE HOUSE MEMO
Surges of migrants have shaped President Biden's policies at the border in ways that few of his allies imagined when he was running for president.
Large health insurers and other companies are especially keen on doctors' groups that care for patients in private Medicare plans.
About 80 percent of new cars sold in Norway are battery-powered. As a result, the air is cleaner, the streets are quieter and the grid hasn't collapsed. But problems with unreliable chargers persist.